Director of National Intelligence John Ratcliffe declassified intelligence on Tuesday that suggests Hillary Clinton's presidential campaign had created a plan in July 2016 to frame then-candidate Donald Trump for Russian hacking — at least according to Russian intelligence.
The letter, which was sent in response to a query from Senate Judiciary Committee Chair Sen. Lindsey Graham (R-SC).
It states that in late July 2016 — at the time that Wikileaks released emails from the Democratic National Committee server, right before the Democratic National Convention in Philadelphia, Pennsylvania — the U.S. became aware that Russian intelligence alleged "that U.S. Presidential candidate Hillary Clinton had approved a campaign plan to stir up a scandal against U.S. Presidential candidate Donald Trump by tying him to [Russian President Vladimir] Putin and the Russians' hacking of the Democratic National Committee." The U.S. Intelligence Community (IC) did not know if it was true.
Ratcliffe adds that then-CIA Director John Brennan briefed President Barack Obama "and other senior national security officials" about the Russian intelligence. That apparently included an "alleged approval by Hillary Clinton on July 26, 2016 of a proposal from one of her foreign policy advisors to vilify Donald Trump by stirring up a scandal claiming interference by Russian security services."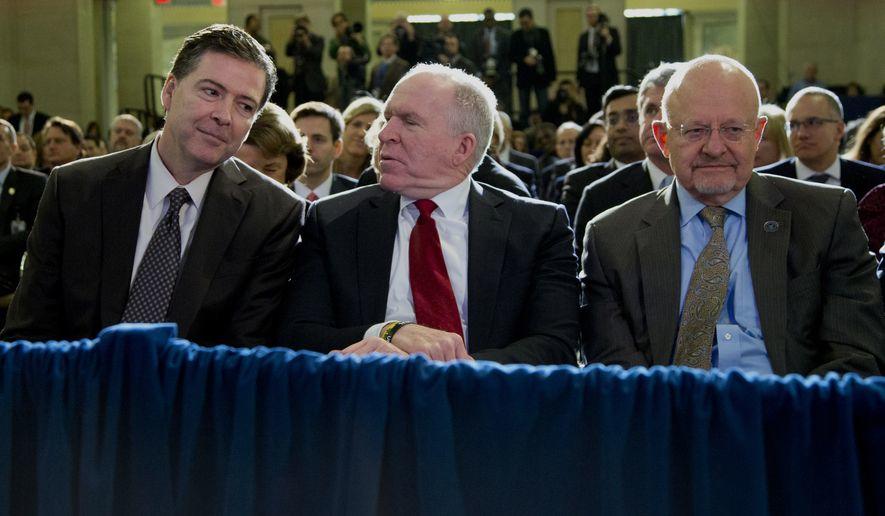 Finally, Ratcliffe notes that U.S. intelligence officials made an "investigative referral" to then-FBI Director James Comey and agent Peter Strzok — who was Deputy Assistant Director of Counterintelligence — about Hillary Clinton's alleged approval of a plan to frame Trump for Russian hacking as a way of distracting attention from her e-mail scandal. (Clinton had used an illicit, unsecured private server for government emails, some of which included classified information. It was then destroyed.)