House Speaker Nancy Pelosi visited a San Francisco hair salon on Monday afternoon for a wash and blow-out, despite local ordinances keeping salons closed amid the coronavirus pandemic, Fox News has learned.
In security footage obtained by Fox News, and timestamped Monday at 3:08 p.m. Pacific Time, the California powerhouse is seen walking through eSalon in San Francisco with wet hair, and without a mask over her mouth or nose.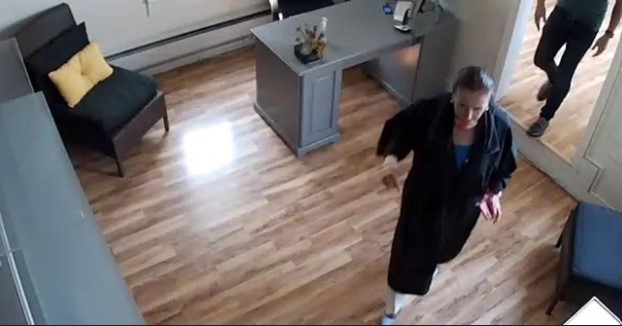 The stylist doing her hair can be seen following her wearing a black face mask.
Salons in San Francisco had been closed since March and were only notified they could reopen on Sept. 1 for outdoor hairstyling services only.
Salon owner Erica Kious, in a phone interview with Fox News on Tuesday, shared details of Pelosi's visit. Kious explained she has independent stylists working for her who rent chairs in her salon.
"One of the stylists who rents a chair from me contacted me Sunday night," Kious said.
A screengrab of the text message she received from one of her stylists, and obtained by Fox News, said: "I'll be there at 2:45 tomorrow. Pelosi assistant just messaged me to do her hair."